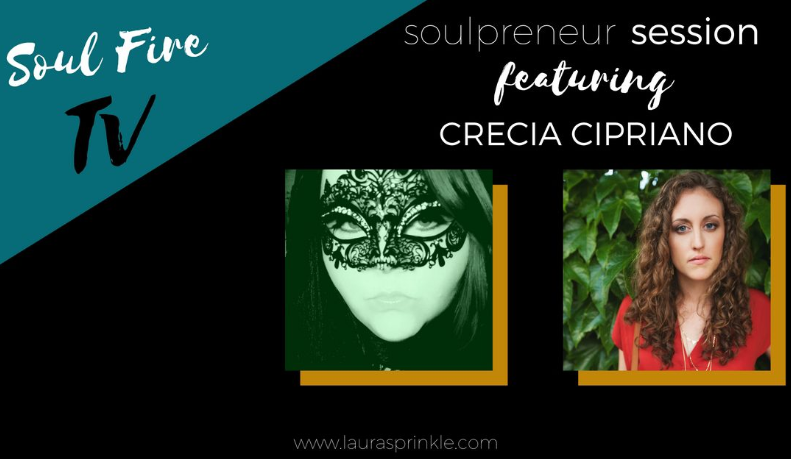 Laura Sprinkle's Gutsy Spotlight:  October 2015
I was honored to be featured in Laura Sprinkle's Gutsy Spotlight series!  You know her now as the rock star behind some of the biggest affiliate partner programs in town, but back then she was rocking a different kind of space, as author of She's Got Guts and creator of the She's Got Guts Experience. In this video, we jam on faith, guts, intuition, and being with the question marks. It was filmed in the beginning of July, and I was about a week and a half into that fresh open space between leaving a great job and figuring out what's actually next. Following my intuition is what led me there.  
Also noteworthy:  My fabolous (and now retired) childhood rainbow bedsheet background, way too much blush, and the ease with which I call myself awesome.
---

This is so awesome because I was right at the precipice of pulling it all together here.  I had just started my blog, just started the school year, and within a month of this interview I realized that I wanted to change careers and started laying the foundation for change (without having any idea for how it would look or how long it would take.)  It all happened so fast and felt so right and I have to say that the time between September 2014 and September 2015 has been the most incredible time of my life.
The Wild Soul Movement is undergoing evolution and the video no longer lives on that website. But you can still listen to it HERE!