Hey there, you beautiful bloom.
Thinking about coaching together, but have a few questions? Or maybe you want to see if we're a good match for this important work. So let's set you up with a complimentary 30-minute Possibilities session to find out! Schedule yours here.
---
I'm currently reworking my offerings, but here's how I've worked with people in the past…
~~~~~~~
☀ Is it time, Sunshine? ☀

Are you done doing without and making do, settling for scraps and so-so?
Are you finally ready to claim space for yourself at the table, on your calendar, in your life?
Do you feel like something isn't working, no longer feels right, doesn't bring you the joy and peace that
you know deep down you desire and deserve?
Are you ready to live your most positively thriving life –
to discover and uncover what that looks like for YOU?
If you're ready to entertain the idea that all the answers you'll ever need lie within YOU,
not in some external source of wisdom and knowledge…
If you resonate with what I say here, if there's a voice within that whispers or roars that
now is the time and this is the way…
Then let's honor that voice together. See what else she's got to say. She's been waiting for you.
Curious? Try a Single Session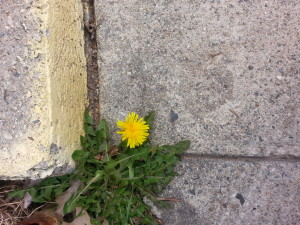 ~~You're sick of second-guessing yourself but not sure what comes next. You're curious and intrigued; you'd like to get acquainted with your inner wisdom and hear what she's got to say. You've tried other things and are ready for a different approach. What have you got to lose?
One 50 minute coaching session
$150
Captivated? Let's Dig Deep and Bloom Bright

You're done doing without and making do. You know it's time, and you're ready to do the work. You've been hearing the whispers of your intuition and are eager to turn up the volume. You're captivated by the wisdom and power you're starting to feel growing within you, and you can't go back to how it was before. You're ready to make some serious change!
Six 50 minute coaching sessions (two per month for 3 months)
$900 $750
Committed to Growth?
Live Your Most Positively Thriving Life Yet

There's no turning back now. You can't un-know the truths you've uncovered. You can't un-feel the simple subtle strength and grace of your intuition-driven life. And you can't continue living a life that doesn't feel quite right anymore. You're wholeheartedly committed to nurturing and creating a life that aligns with your deep soul passions and callings. You're ready to make space for abundant growth and integration, to make deep, lasting change in your life.
Twenty 50 minute sessions over the course of a year*
$3000 $2400
*2 per month, 2 per month, 1 per month… x4